What It Is
Amendment XXI opened its doors in the Lower Highland neighborhood as a is a specialty retailer of fine wine, craft beers, and eclectic spirits. They are always available to help you choose a perfect bottle of wine for any occasion. Hospitality industry professional Leo Bortolotto has worked in the realm of fine wine and food for more than a decade. He spent several years in Europe learning the finer points of pairing European cuisine with the ideal complement of wine. He shared his passion for the culture by leading rafts of tourists in exploring renown and rare Italian wineries. Leo's decision to relocate to his adopted home of Denver, Colorado was with the intention of realizing his vision for an eclectic and customer-focused wine boutique. This venture, a retail wine shoppe in the Lower Highland community of downtown Denver, is a journey every wine lover must make.
Client/Partner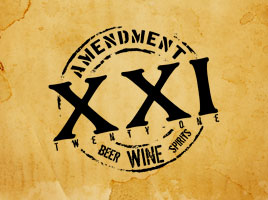 Conceptual Design Samples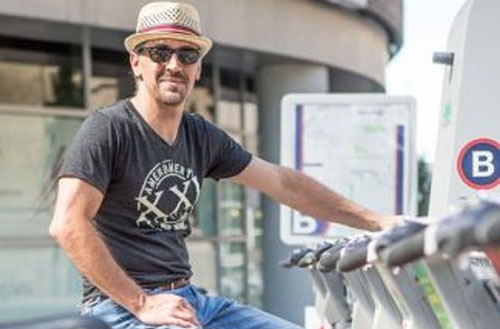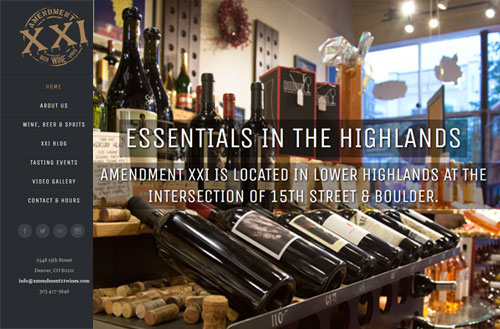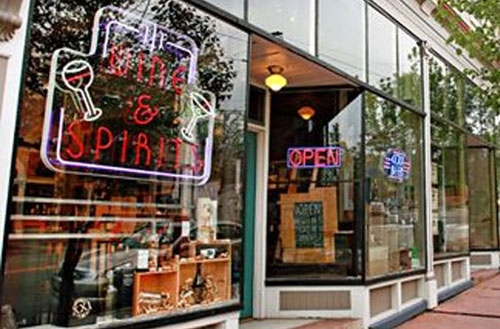 What WebWorkz Provided
For the Amendment XXI Wines WebWorkz Digital Strategies provided a variety of services. First off we created a new website design and implementation: https://amendment21wines.com This site was built on the WordPress platform and customized by our experienced developers. In addition to the website WebWorkz Digital Strategies also helped Amendment XXI Wines create and manage new email services, email marketing and social media. WebWorkz also provided an internal intranet for employee communications and scheduling. We provide the client with ongoing support in all areas of their online presence and it is our go to place for fine wines and craft beers. In addition WebWorkz has created an online ordering system integrated in real-time with store inventory as well as a customizable events calendar and video gallery.
Design & Development
100%
Hosting & Maintenance
100%