What It Is
The podcast is called Word After Word: A Podcast On Writing and it is about (if you couldn't figure it out from the title) writing. It is hosted by David Hicks and Paul Matthew Carr.
Specifically it is about the craft process of writing. Writing is a skill and there are certain techniques you need to master in order to do it well, so each episode David and I will discuss those techniques and hopefully be interesting when we do it.
Client/Partner
Conceptual Design Samples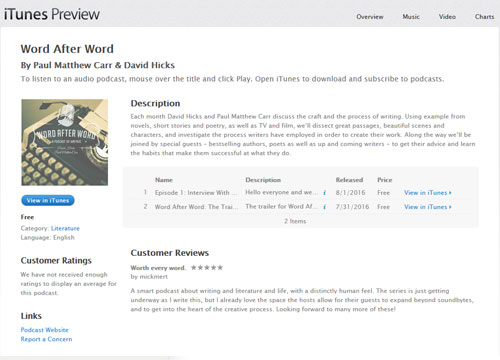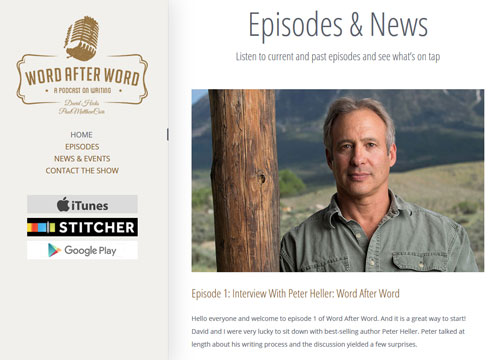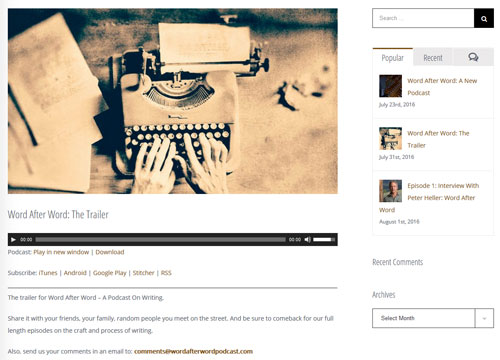 What WebWorkz Provided
For Word After Word: A Podcast On Writing, WebWorkz Digital Strategies provided a variety of services. First off we created a new website design and implementation: https://wordafterwordpodcast.com This site was built on the WordPress platform and customized by our experienced developers. In addition to the website WebWorkz Digital Strategies also helped Word After Word create and manage new email services, email marketing and social media. We also helped the hosts upload and distribute the show to multiples services such as iTunes, Stitcher and Google Play. We provide the client with ongoing support in all areas of their online presence and his blog is a go-to destination.
Design & Development
100%
Hosting & Maintenance
100%