Occasionally the HomeGroup icon will appear on you desktop. There seems to be a bug where the HomeGroup icon can reappear at random. If you're like me and you want to keep your desktop tidy it's simple enough to run through this quick process when that happens.
It isn't a simple case of highlighting it and deleting it, however. There are various ways to remove it but the easiest I have found is to use the Personalization options in the Control Panel.
What to do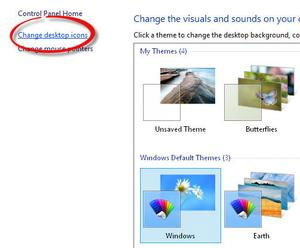 Step 1:
From the Windows 8 Start Screen, search for 'Show or hide common icons on the desktop'. Alternatively, right-click on the desktop in the bottom-left corner to show the small menu which includes Control Panel. From there, click Appearance and Personalization, then Personalization. Finally, click Change desktop icons on the left.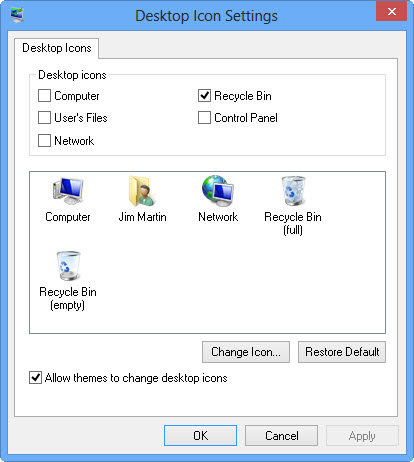 Step 2:
Even if the box next to Network is unticked, click it to enable it, then disable it again. (If it's ticked to start with, untick it).
Step 3:
Click OK and you should find the HomeGroup icon has gone from the desktop.
That's it. The HomeGroup icon may show up again (unless Windows fixes the bug of course) when it does just repeat the steps above and all will be well again.