WebWorkz Digital Strategies is about putting the internet to work for individuals, projects and businesses. We create, promote and support a vibrant online identity for clients of any size, type or budget.
The Right People. The Right Solution.
Our Web services professionals consistently provide fast, flexible and affordable website design, development and maintenance as well as a full range of e-commerce and Internet marketing solutions.

Create.
Build a Website
A vibrant internet presence for your project or business.

Connect.
Let's Get Social
Using modern strategies and tools to broaden your reach.

Support.
Never Alone
For all your technical challenges, upgrades and hiccups.
Meet Your New Best Friends, Our Gurus.
Content Managment Systems
100%
Web Design & Development
100%
We Pride Ourselves On Creativity
There is not a problem too large that we can't find a solution for. The experts at WebWorkz Digital Strategies work with you to come up with a plan that will help you advance your business and web presence.
We've Got the Talent
We are able to leverage this experience to provide professional Web development and maintenance services inexpensively and with minimal effort required from clients.
We Have the Experience
WebWorkz Digital Strategies was founded in 2000 by a team of people with a unique combination of business, Web technology, journalism, public relations and design experience and expertise.
We Work with You 1 to 1
We currently provide Web-related services to more than 85 clients. We deliver practical web solutions with the highest quality client service on a 1 to 1 basis.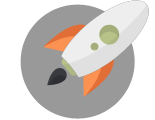 We're Here To Help Your Business Blast Off!
Through Creative Ideas, Innovation & Sheer Determination